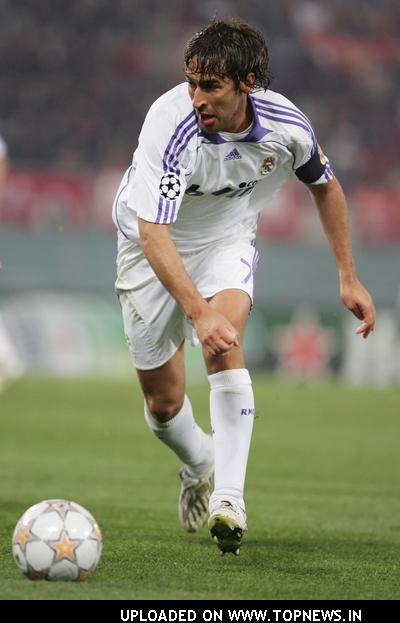 Part I
Year after year Real Madrid's presidents spend millions and millions of Euros to signing the newest, fastest, youngest, most talented, and popular players. And yet, year after year, there is one common thing observed throughout the season.
The captain, the record breaking long living captain, Raúl. It is his 15th season in the Club's first team and has during those 15 years achieved Excellence and seniority, and has always set an example with his professionality.
Year after year he has faced severe criticism, he has been dropped from the national team, and challenged by the likes of Benzema, Van Nistelrooy, Ronaldo Nazario, Michael Owen, Higuaín, Álvaro Negredo, Javier Saviola, and the list could go on and on...
However, every year the captain has been posting great numbers, with last year at age 31 coming up as the second most scoring player in the team with 18 goals just in "La liga" and many of them vital, game winning strikes.